A NEW tool to get your vehicle unstuck!
KingCord® Recovery Rope is made of 100% double braided nylon, which has superior strength, good durability and the right amount of stretch for safe and effective removal of a wide range of stuck vehicles. Check out the video below to see it in action!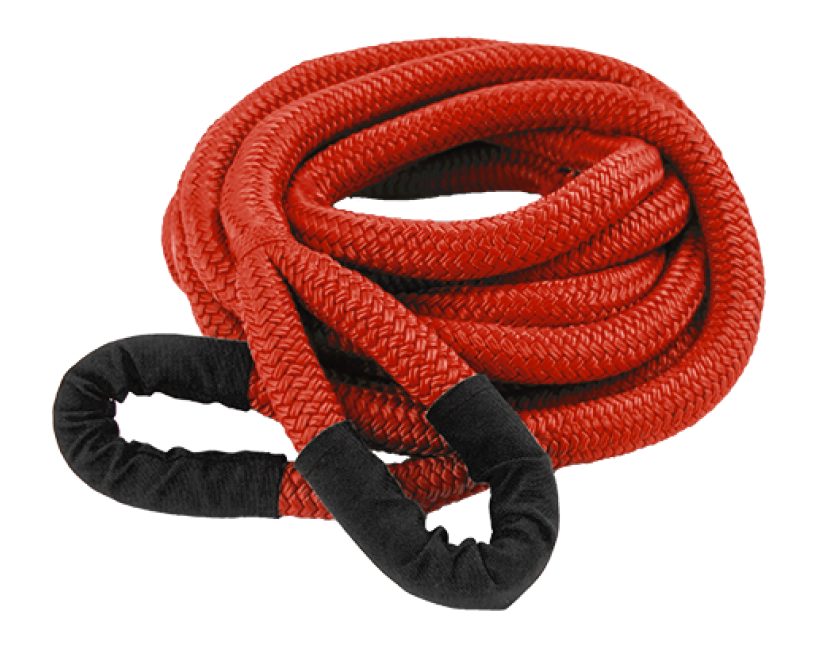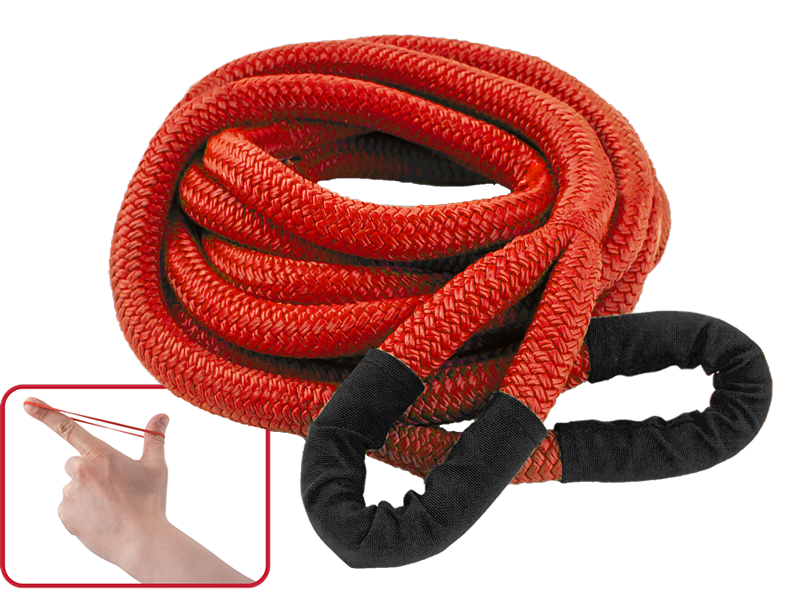 Elasticity
Recovery rope stretches up to 30%, helping to break the suction of mud and reduces the shock load on vehicles.
Easier to Handle
Recovery Rope does not curl, kink or have burrs that can lead to nasty cuts.
Stronger, Lighter, and Safer
Recovery Rope is 45% stronger and lighter than wire rope. It is also much safer than wire rope if it should break due to overloading.
Choosing the Right Rope
Break Strength, 2-3x the Gross Vehicle Weight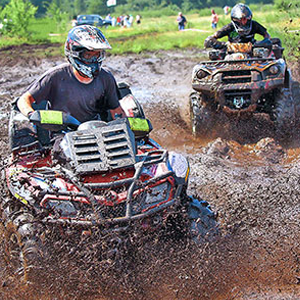 1/2″
Diameter Recovery Rope
ATVs, UTVs, and Snowmobiles

Breaking Strength
7,300 lbs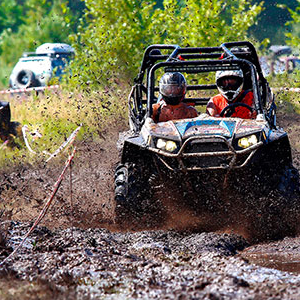 3/4″
Diameter Recovery Rope
Side by Side ATVs

Breaking Strength
16,000 lbs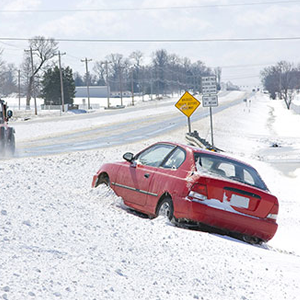 7/8″
Diameter Recovery Rope
Cars, 4x4s, & SUVs

Breaking Strength
24,700 lbs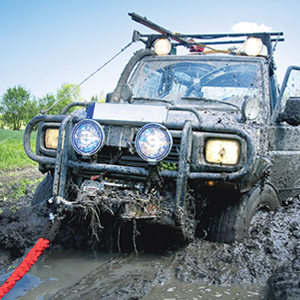 1¼"
Diameter Recovery Rope
Medium to Heavy Pick-up Trucks

Breaking Strength
44,200 lbs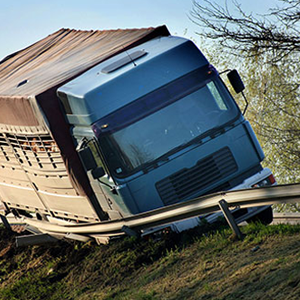 1½"
Diameter Recovery Rope
Large Trucks

Breaking Strength
64,300 lbs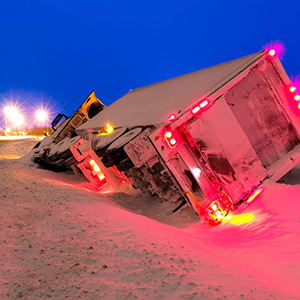 2″
Diameter Recovery Rope
Transport Trucks

Breaking Strength
111,000 lbs
All KingCord® Kinetic Recovery Rope sizes come packed in convenient, breathable carrying bags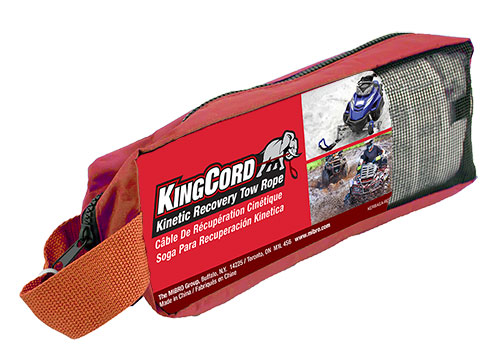 For 1/2″ Rope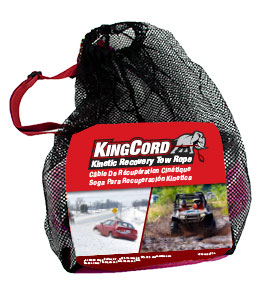 For 3/4″ to 7/8″ Rope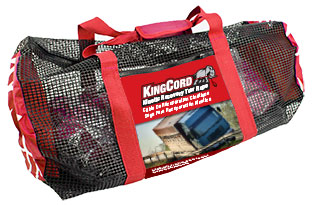 For 1¼" to 2″ Rope
Frequently Asked Questions

Contact Us
Address
111 Sinnott Road
Toronto, Ontario M1L 4S6
Phone
Tel: 1-866-941-9006
Fax: 416-284-9500